Medicare Advantage Plan
Let me help you simplify your Medicare coverage. A Medicare Advantage plan combines hospital, doctor, and prescription drug coverage. These compact plans may also include other benefits not offered through original Medicare.  Medicare Advantage plans are available for the same cost as regular Medicare and most would include Part B.
Medicare Supplement Plans
Need more predictable out-of-pocket costs? I can enroll you in a Medicare supplement plan that can help fill the gaps in your Medicare Part A and B coverage, so there are fewer surprise expenses.
Medicare Part D
I can help you better manage your prescription expenses with a Medicare Part D prescription drug plan. We do a comprehensive review of your medicine requirements to make sure your in the right plan. This is one of the most important things to know when choosing a plan.
Specializing in Los Angeles Medicare Plans
As independent Medicare insurance brokers, we have access to over 40 different plans from over 20 different companies - therefore, we're not biased or incentivized to direct you towards one company or another. This gives our clients peace of mind, that they're getting the best advice without any pressure or unethical motivations.
There are many types of plans available in Los Angeles, and we can help you with just about every one of them. This gives you flexibility and the freedom to shop for the best-priced plan each year. We handle the paperwork, submission, and tracking of your policy for free.
Medicare
Finding the right Medicare coverage has never been easier.
Medicare Part A
Part A is hospital insurance provided by Medicare. Most people do not pay a premium for this coverage. Part A covers inpatient care in skilled nursing facilities, critical access hospitals, and hospitals. Hospice and home health care are also covered by Part A.
Medicare Part B
Part B is medical insurance to pay for medically necessary services and supplies provided by Medicare. Most people will have to pay a premium to receive this coverage. Part B covers outpatient care, doctor's services, physical or occupational therapists, and additional home health care.
Medicare Part C
Part C is the combination of Part A and Part B. The main difference in Part C is that it is provided through private insurance companies approved by Medicare. With this program, you may have lower costs and receive extra benefits.
Medicare Part D
Part D is stand-alone prescription drug coverage insurance. Most people do have to pay a premium for this coverage. Plans vary and cover different drugs, but all medically necessary drugs are covered. You can choose what drug plan will be best suited to your needs.
Cover Additional Expenses with Medicare Supplement
Original Medicare Plans do not cover everything. Costs that you may incur include co-insurance, co-pays, deductibles, etc. These costs are called gaps. To help cover these costs you might want to buy a Medigap (also known as Medicare Supplement) policy.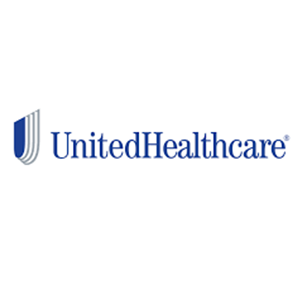 This is a proprietary website. and is not, associated, endorsed or authorized by the Social Security Administration, the Department of Health and Human Services or the Center for Medicare and Medicaid Services. This site contains decision-support content and information about Medicare, services related to Medicare and services for people with Medicare. If you would like to find more information about the Medicare program please visit the Official U.S. Government Site for People with Medicare located at http://www.medicare.gov